Do you love a good story as much as we do?
Good, because today we are chatting all about the inspiration for one of our favorite pieces, our I IV III Pendant and also answering some customer questions that we get asked over and over again about this unique design.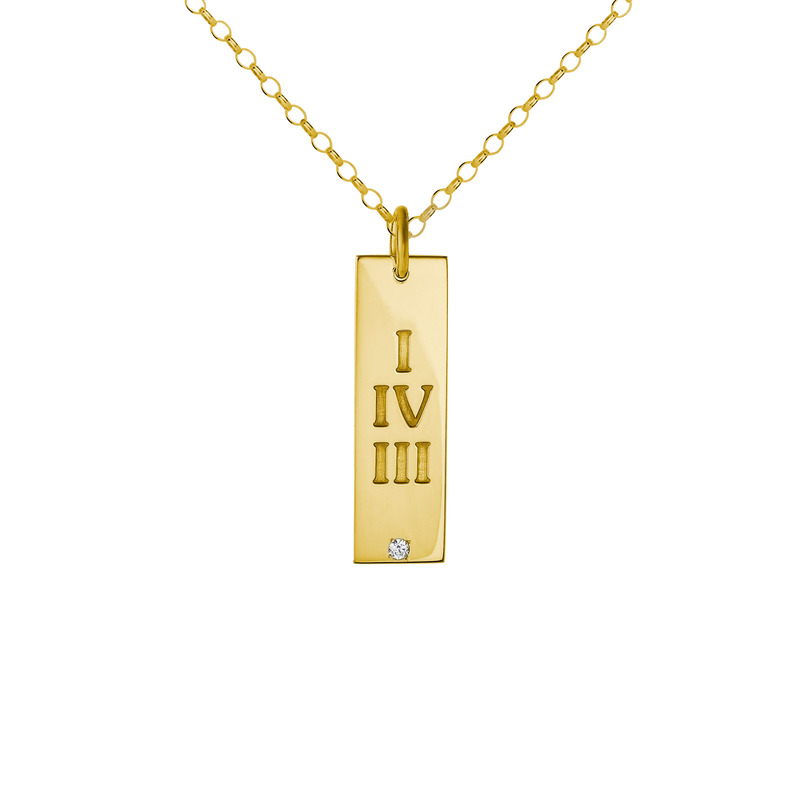 Throughout history, jewelry has been at the center of many tragic and romantic stories, and there's nothing better than gifting or receiving a romantic necklace for Valentine's Day (or let's be honest, any day)!
The Story of Minots Ledge Lighthouse
Minots Lighthouse is located in Scituate, Massachusetts (our home state!) and is considered to be one of the most romantic lighthouses in America, but has a history steeped in tragedy and mystery.
Built over a period of time beginning in 1847, the lighthouse was first lit on January 1, 1850. The lighthouse keeper at the time, Isaac Dunham, was convinced the lighthouse structure was unsafe and ultimately resigned on October 7, 1850, with Capt. John W. Bennett taking his place. Capt. Bennet then hired two assistants who tragically perished on April 17, 1851, after a storm battered the already weakened lighthouse structure and the Minots Ledge Lighthouse slid into the sea.
Two days later, their desperate message from that night washed up on shore in a bottle.
"The beacon cannot last any longer. She is shaking a good three feet each way as I write. God bless you all."
But the story doesn't end there.
For nine years after the tragic deaths of Joseph Antoine and Joseph Wilson, a lightship was stationed near Minots Ledge to keep ships from crashing against the ledge. The new lighthouse took five years to complete, with the partially finished structure swept away once again in 1852.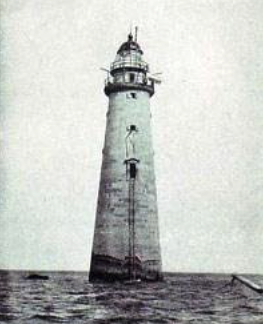 Postcard of Minots Ledge Light, c 1905
Source NPS.gov
On August 2, 1860, the existing Minots Ledge Light was lit for the first time, though not consistently until many years later. In 1894, a new flashing lantern was installed with a one-four-three flash, which spectators on shore found contained the same numeric count as the words "I love you." As a result, Minots Ledge became known as the "Lover's Light."
Inspiration Behind the Design and Customer Questions
With such a tragic history, we love how the lighthouse is now known as Lover's Light, while still honoring it's past.
What specifically about the lighthouse inspired you to design a pendant about it?
That's what inspired us to design a pendant about it. Not only because of its story, but also because of its location on the water in our home state. The story of rebuilding a lighthouse and sailors flashing "I love you" to loved ones ashore just topped off how we fell in love with this light!
Where is your favorite romantic spot?
There is a beautiful lighthouse in Marblehead, MA that is located at the harbor's entrance. It is a lovely romantic spot at sunset!
Do you have plans for any more romantic inspired pieces?
Not right now! But we do have plans for more New England inspired pieces.
We would love to know – what Colby Davis piece do you find most romantic? Tag us on Instagram and let us know. We would love to see your favorite romantic pieces!