Colby Davis Pendant: Medium Cancer Ribbon - Sterling Silver
SKU:

UPC:

Gift wrapping:

Options available

Shipping:

Calculated at Checkout
Inspired by the great resilience and perseverance of every person affected by cancer, the never ending loop of iconic cancer ribbons form an unbreakable bond of continuous courage and strength. A meaningful keepsake engraved with, "We Will Never Stop Fighting," wear this design with support and honor. When you purchase a Colby Davis Cancer Ribbon pendant, you're giving 10% of each sale to the Reid's Foundation ~ Reid's Rebels.
Our inspiration for this meaningful pendant is devoted to Paula Garrant's journey with her son's abrupt diagnosis with Leukemia. Following her son's death, Paula has relentlessly continued raising awareness and funding with her mindset, "we will never stop fighting," engraved on the reverse of our Cancer Ribbon pendant.
Reid's Fight
"Reid Landry Garrant born on October 1st 1995, grew up early on in Peabody, MA and later called West Newbury and Merrimac his home. He was a true gentleman in every sense of the word. He was given the nickname of "Gentle Giant", by many of his family members when he was just a child, as he had the biggest heart and grew tall and strong very quickly. Reid was only 22 years old when he was taken from us on June 1st 2018 after being diagnosed with an aggressive and rare type of Leukemia known as APL or APML or Acute Promyelocytic Leukemia. Reid had shown "flu like symptoms" in the week leading up to June 1st and fought with courage and dignity for 18 hours on May 31st 2018."
"The mission we are now charged with at The Reid Landry Garrant Foundation is to raise awareness for APML and other blood cancers, but also to work diligently to raise funding for further research and to help other families both pre and post battles with this debilitating disease."
Show your support:
https://www.facebook.com/reidsrebels/
Medium sterling silver and glass enamel Colby Davis of Boston Cancer Ribbon pendant
Diameter of 1"
Your choice of 16" or 18" chain (sold separately)
Your choice of colored enamel inlay (Shown in white glass enamel)
Made in the USA
Colby Davis designs are 100% made in the United States with the highest quality craftsmanship.
To ensure your Colby Davis jewelry holds its shine for years, we recommend you use a clean polishing cloth or soft cotton cloth to gently wipe away any impurities or fingerprints. For any remaining tarnish, use a soft-bristle toothbrush to rub the jewelry with mild bar soap in warm water. Dry thoroughly with a clean cotton cloth and store the design in your Colby Davis pouch when not wearing to protect the fine finish.
Create your own Colby Davis story and layer up the collections that mean the most to you! We are here to help you curate the most unique, eye catching and meaningful layering ensemble that you can wear every single day.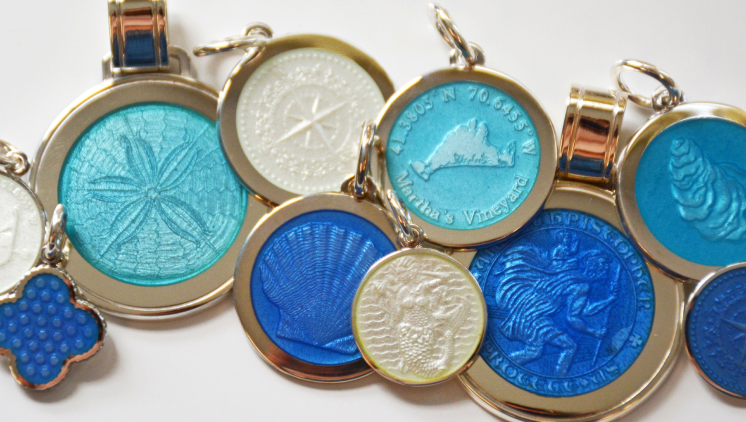 Step 1 Pick Your Pendants!
Start with a collection that means the most to you. Then pick which size you feel most comfortable wearing, we recommend our most-popular medium size! Finally, choose a glass enamel color that you love most.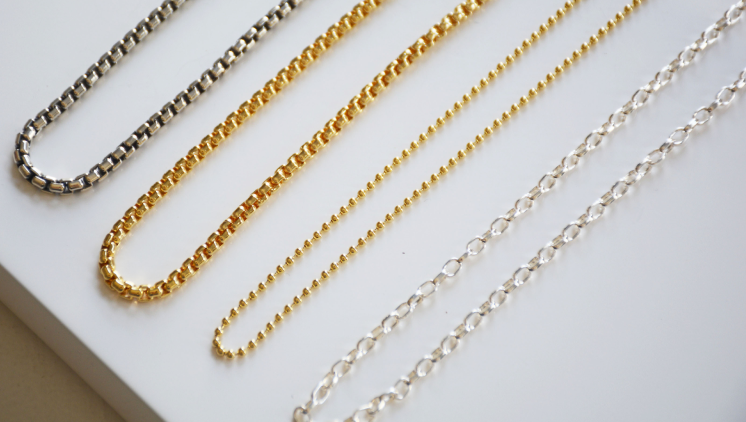 Step 2 Pick Your Chains
Start by assembling the lengths you're looking to wear, we recommend our 18" as a wonderful starting point for any layering look or necklace to be worn alone. If you're looking to personalize your own layering set, we recommend placing larger pendants on your longer chain selection and smaller pendants on your shorter, petite chain choice.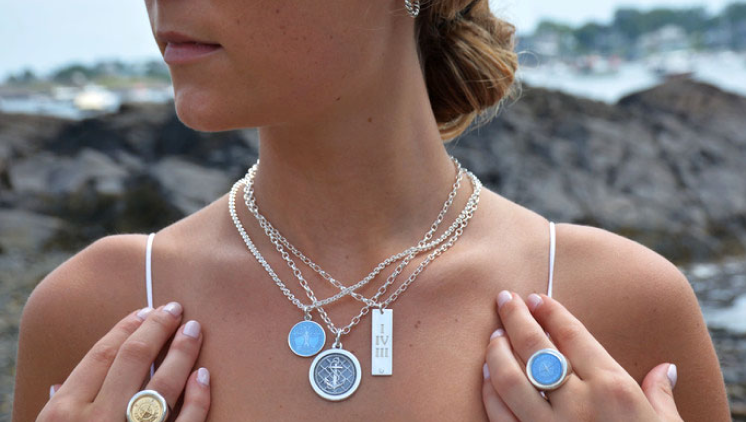 Step 3 Finally, layer it up!
Now that you have picked your pendant and chain, put all of your Colby Davis designs together and adjust if needed.
Product Reviews
5 Reviews