X
X
X
X
X
X
X
Boston is our hometown and the inspiration for so many of our products, so we thought it would be fun to share a few of our favorite Boston spots and hangouts with our readers. We love spending time in the city (and the country) but spending time in Boston is definitely on our top favorites list!
In this post, we're showcasing our top 3 most loved places to spend time at. There is so much history and culture to see and experience here that narrowing it down to only three places was really hard. There is so much to do in Boston! But we think you will love our top 3 list as much as we do!
Favorite Boston Spots

The Isabella Stewart Gardner Museum
The Isabella Stewart Gardner Museum makes our top three list for so many reasons. The amazing exhibits, the dramatic Gothic Room and the endless panel of speakers and events make it a must for any Boston trip and an insider favorite for those that live close enough to visit regularly!
Our co-founder Lia gets lots of inspiration for our designs here and spent a lot of time studying the exhibits when she majored in Fine Arts and Jewelry Design!
Beacon Hill
If cobblestone sidewalks and old brick row houses make you swoon, then Beacon Hill is for you. Like stepping back into a different century, Beacon Hill is a throwback to a different place in time.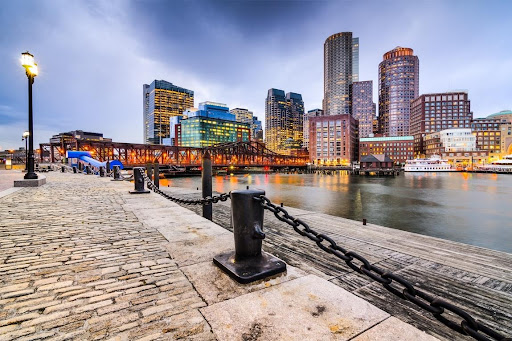 We love it best for poking around amazing and curate shops, and the killer restaurant scene. Perfect for fall and winter months when sipping away the afternoon in a cozy corner booth.
The Boston Waterfront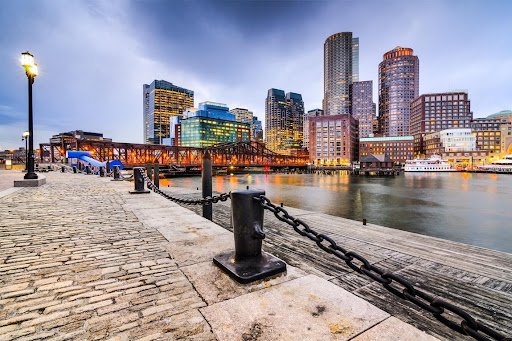 If strolling along the waterside and finding trendy new spots for happy hour is on your to do list, then the Boson Waterfront is a must-visit.
Some of our favorite places to explore on the Waterfront are:
The New England Aquarium (hello adorable penguins)!
Harbor Cruises (perfect for the summer)
Food trucks (for the best eats)
Amazing Shopping (can you say souvenirs)?
Looking for Boston inspired pendants or jewelry? Our Back Bay Bracelets are the perfect Boston momentum and great for everyday wear. And our Rowe's Wharf pendants and stackable rings are a great addition to any stacking set!
Visiting Boston soon? Tag us on IG!